A reminder of how stories connect us to the world and ultimately, the power of kindness.
This is the story of Bambert – an impossibly small man with an enormous love for writing. Tucked away in his quiet attic, his only companions are the characters he has created in his stories. And then one day, Bambert decides to set his stories free, to send them out into the world on little hot air balloons in the hope that they will find a home.
The stories contain instructions: whoever finds them should return them to Bambert, postmarked with a stamp from wherever they landed, so he knows where they should be set. But as each day passes and no stories return, Bambert's hope begins to fade. Will his stories ever find a home?
Since its premiere in 2016, Bambert's Book of Lost Stories has charmed audiences across the country and around the globe. In 2016 Bambert's Book of Lost Stories won the Helpmann Award for Best Presentation for Children.
"Beautifully realised and adapted for the stage by Dan Giovannoni and Luke Kerridge from Bambert's Buch der verschollnen Geschichten by Reinhardt Jung, for Barking Gecko Theatre. It is sublime."
— Stage Whispers
"Barking Gecko Theatre keeps the focus on children by creating a work that will leave adults surreptitiously dabbing at eyes as the house lights rise, tapping into the core of hopes and dreams within each of us."
— Artshub
"A small, perfectly formed masterpiece that imaginatively explores the idea that stories can change the world."
— The Australian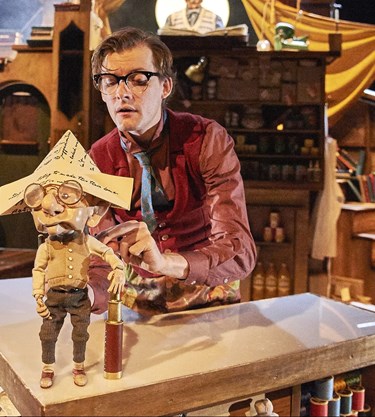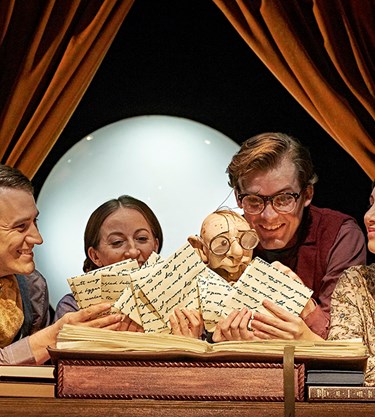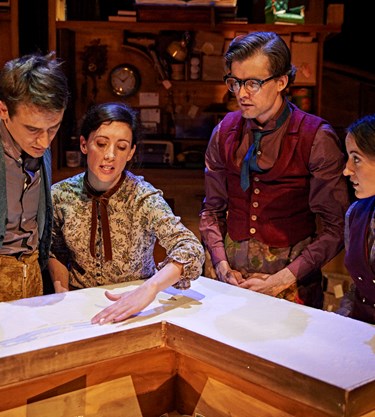 CAST

Nick Maclaine
Amanda McGregor
Jo Morris
Igor Sas
St John Cowcher (WA Season)
| | |
| --- | --- |
| ADAPTER | Dan Giovannoni |
| ADAPTER & DIRECTOR | Luke Kerridge |
| DESIGNER | Jonathon Oxlade |
| LIGHTING DESIGNER | Chris Donnelly |
| SOUND DESIGNER | Ian Moorhead |
| DRAMATURG | Matt Edgerton |