When you lose something, you gain something else...
Cathelijn is completely and undeniably alone: no friends, no family, no-one to turn to. All by herself in the centre of a dark forest, she tries to be strong, like a Viking. And that's when she sees it – the house. A higgledy-piggledy mess of a place as tall as the trees. Inside, she finds Piotr, a small boy who never stops talking, and Elka, a grey-haired explorer who insists they keep the curtains closed tight.
When they suddenly launch into the air and set off across the sky, Cathelijn learns that this is no ordinary house: it's a Rescue House, and it rescues the Loneliest Child in the world. So begins an extraordinary adventure that takes Cathelijn across the world and deep inside herself, on a journey of self-realisation and self-determination.
A new contemporary fairy-tale, HOUSE is a mad-cap adventure story of loneliness, belonging and flying houses. Featuring a cast of memorable characters, and a living breathing house, this fun-filled escapade for the whole family will set imaginations soaring.
The original 2021 season of HOUSE was a Barking Gecko Theatre and Perth Festival co-production.
"A triumph of comic timing…poignant and exquisitely staged…a winning show"
— The Australian
"No way to describe it other than an absolute delight"
— ArtsHub
"A beautiful production…whimsical and wonderful …HOUSE enchants all ages"
— The West Australian
"An instant classic…utterly captivating…a rather special show indeed"
— Fourth Wall Media
"A magical, whimsical…uplifting adventure"
— WA Today
"If HOUSE were a book I would visit it with my children night after night…some of the most heart-warming theatre I've seen"
— Seesaw Magazine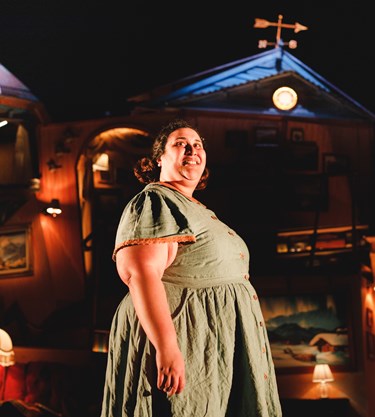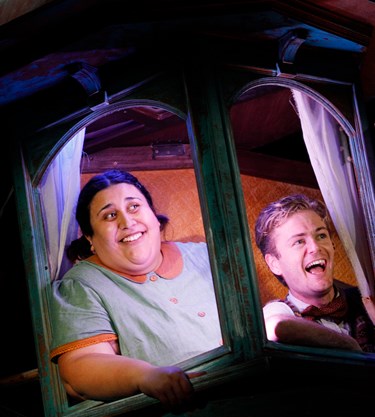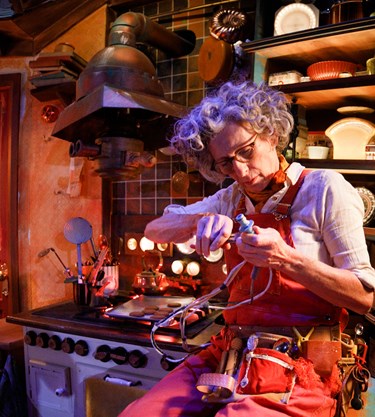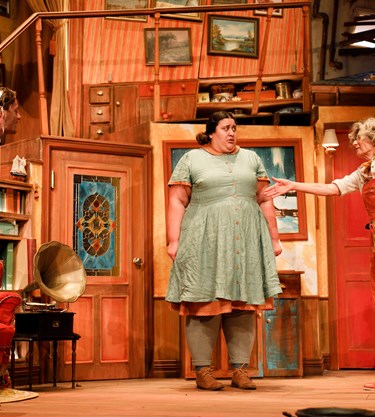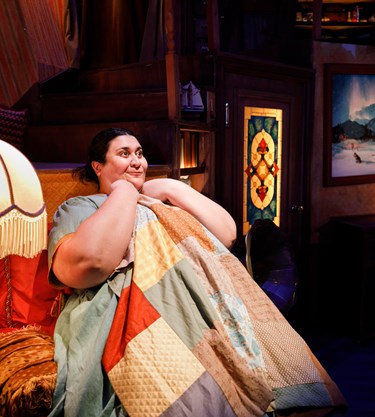 CAST

Nicola Bartlett

Isaac Diamond

Chanella Macri
| | |
| --- | --- |
| STORY BY | Dan Giovannoni & Luke Kerridge |
| DIRECTOR | Luke Kerridge |
| DESIGNER | Charlotte Lane |
| COMPOSER & SOUND DESIGNER | Rachael Dease |
| LIGHTING DESIGNER | Richard Vabre |
| CONTRAPTIONS DESIGNER | Philip Millar |
| SYSTEM DESIGNER | Tim Collins |
| DRAMATURG | Jennifer Medway |