All grown-ups were children once. Although few of them remember it.
There was a time, long ago, when Wilbur Whittaker's mind would wander and wonder, but these days he cares more about sensible things like neck-ties and… fences.
As a boy, Wilbur kept his wonderings in a special shoebox, but as he grew up and followed the path of 'What Was Best' and 'Doesn't That Sound More Sensible', he forgot all about his wonderings and his plans for one day.
That is until Wilbur is visited by a collections officer from 'The Bureau' – a recycling agency for long forgotten wonderings. Wilbur surrenders his special shoebox only to discover that without it, he begins to disappear. With time running out before he is un-wondered forever, Wilbur is drawn into an epic adventure that takes him to the furthest reaches of the galaxy.
From the writer/director duo behind 2021's sell-out smash hit HOUSE and Helpmann Award-winning Bambert's Book of Lost Stories, comes a brand new Australian play about creativity, growing up and living outside of the box. An intergalactic adventure for intergenerational audiences, this 80s inspired electric dream is a heartfelt and irreverent escapade for the whole family.
"Sparkles with life ... a nostalgic gem."
— Fourth Wall Media
"One of the most magical shows that you will see this year ... a joy to watch."
— Stage Whispers
"To enchant children and grown-ups in equal parts is not easy but Barking Gecko have nailed it... A delightful daydream that speaks to the child in us all…"
— Seesaw Magazine
"Adventurous…Genius…Exquisite…Not to be missed"
— ABC Perth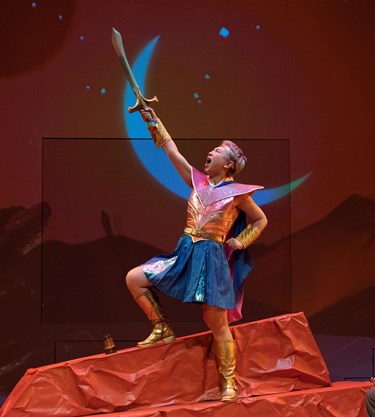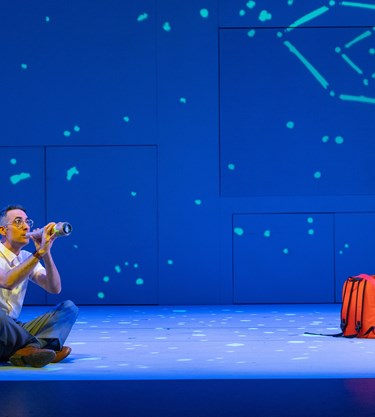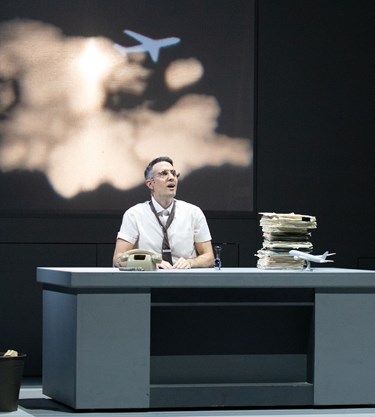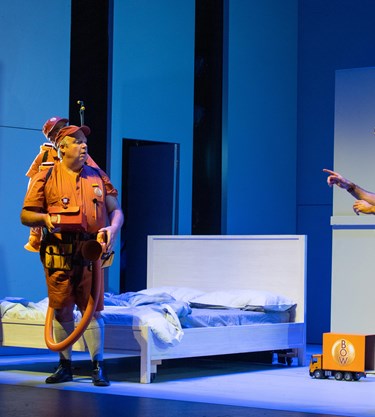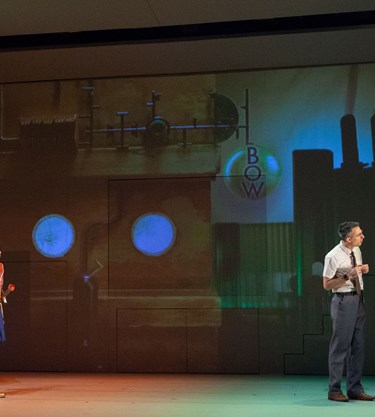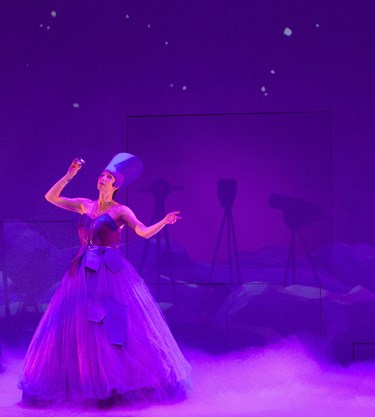 Repertoire Information
Run time: 75mins
Contains haze effects, strobe lights, and a banging 80's soundtrack. For large stages.
Suitable for relaxed performances, Auslan interpreted performances, and audio description.
Target Audiences: children and families, CALD, nostalgia, fans of cartoons, dreamers, wonderers, and schools.
Available Resources: Marketing kit and collateral, detailed technical specification guides, creative learning resource, foyer activation kit, and community engagement workshops (extra fee).
CAST

Adriano Cappelletta
Grace Chow
Luke Hewitt
Laura Maitland

 
| | |
| --- | --- |
| STORY | Dan Giovannoni & Luke Kerridge |
| CONCEPT & DIRECTION | Luke Kerridge |
| WRITER | Dan Giovannoni |
| SET & COSTUME DESIGNER | Jonathon Oxlade |
| ANIMATION & VIDEO DESIGNER | Tee Ken Ng |
| COMPOSER | CLAUDIO |
| SOUND DESIGNER | Tim Collins |
| LIGHTING DESIGNER | Lucy Birkinshaw |
| MOVEMENT CONSULTANT | Bernadette Lewis |
| PUPPETRY CONSULTANT | Sarah Nelson |
| DRAMATURG | Dom Mercer |
| DIRECTING SECONDMENT | Michelle Hall |
| COSTUME COORDINATOR | Nicole Marrington |
| PUPPET CONSTRUCTION | Katie Williams |
Development Partner

2020 - 2022 Inspire Program Partners


Foundation Partner

Community Partner

Barking Gecko Donors
WONDER CLUB
GIVING PROGRAM DONORS
Government Partners


You might also be interested in...