Community Engagement Workshops
Barking Gecko Theatre believes all young people should be able to engage with the Arts regardless of geographic location ... and wherever possible in person! 
We love working alongside communities across Western Australia to deliver workshops and creative experiences for children and young people.  While we have a wide variety of programs available, to start your journey, we are delighted to share two of our most recent Community Engagement programs below. 
Bespoke programs can also be created in conjunction to meet the needs and interests of your community. Please contact the Creative Learning Team to discuss ideas and opportunities at learning@barkinggecko.com.au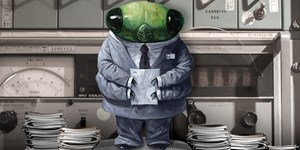 The Cicada Experience
Inspired by Shaun Tan's award-winning book Cicada, this 4-day, drama-based workshop centres around themes of belonging, alienation, freedom, prejudice, self-expression, and transformation.
Through the eyes of a humble and hard-working Cicada, trapped in the colourless and soul-less world of a multi-storey office block, participants will explore and recreate this monochromatic world and Cicada's existence within it whilst also discovering their own, inner landscape of self-expression. Engaging in drama processes and techniques, this workshop series dives into the unknown to discover new ideas, celebrate the unusual and get curious about the endless possibilities of creating worlds, exploring character, and discovering story. 
Led by Barking Gecko Teaching Artists, participants will develop drama and performance-based skills through games, exercises and creative explorations that will culminate with participants presenting a short, self-devised performance at an informal showing for parents and families at the end of the four days.  
Duration: 4 days (inclusive)
Suggested Timing: 9:30am - 3:30pm
Audience: 8 - 12 years 
Group Size: 18 participants per group
Venue Requirements: Please contact us for details.
World of Wonder
Out there, in the infinite possibility of everything, what do you wonder about? This very special full-day workshop takes an intergalactic dive into the endless world of wonderings, daydreams, curiosities, and imaginings that exist inside each and every one of us.
Inspired by The Great Un-Wondering of Wilbur Whittaker, this workshop uses drama-based games and exercises to explore ideas and themes from the show culminating in a final design and craft activity where participants will create their very own 'Box of Wonderings' to take home.
Led by two Barking Gecko Teaching Artists, this fun-filled workshop promises to be a day of great exploration, creativity, and inspired discovery!
Duration: 6 hours 
Suggested Timing: 9:30am - 3:30pm
Audience: 8 - 12 years and 13 - 15 years (Year 7 - 9)
Group Size: 20 participants per group
Venue Requirements: Please contact us for details.