Regional Workshop Program heading out across Western Australia!
Barking Gecko Road Co. aims to provide consistency and equity of access to our creative learning programs for young people across Western Australia, regardless of geographic location.
Barking Gecko Road Co. has seen the transition of Regional Gecko Ensembles, previously delivered in a weekly format, to four-day intensives in communities across Western Australia. These four-day intensives are delivered primarily during the school holidays, however, can where possible, offer additional flexibility for delivery at other times of the year identified as desirable by communities.
Led by outstanding local and Perth-based Teaching Artists, Barking Gecko Road Co. will explore engaging themes and content that encourages children and young people to question, explore, imagine and create whilst engaging with drama and creative processes. 
To enquire for your community, please contact Fiona Taylor, Creative Learning Manager (fiona.taylor@barkinggecko.com.au) or 08 6184 4905.
Development Partner

Foundation Partner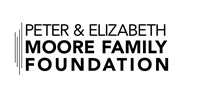 Venue Support