CICADA
Adapted for the stage by Arielle Gray, Luke Kerridge & Tim Watts
from Cicada by Shaun Tan
School Season 25 July - 12 August 2022 | State Theatre Centre of WA | Years 3-8
Cicada tell story. Story Good. Story simple. Story even human can understand. Tok! Tok! Tok!
So begins the story of a dutiful cicada who works away in a grey office for 17 years.
Overlooked and unappreciated by his co-workers, Cicada weaves a dream of escape, keeping his secrets hidden until the day something truly extraordinary begins to happen…
Will Cicada have the last laugh?
Winner of the Children's Book Council Award for Best Picture Book in 2019, this new adaptation brings master-storyteller Shaun Tan's much-loved Cicada to life in a stunning puppet show by some of WA's leading theatre-makers and most exciting emerging artists.
A small story of epic proportions, Cicada is an allegory of difference, resilience and the light we all have inside ourselves. An enchanting tale for children finding their place in the world.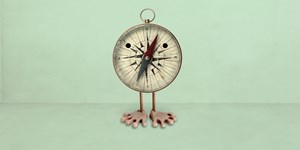 Term 3
25 July - 12 August
Studio Underground, State Theatre Centre WA
60 minutes including post-show Q&A
$15 per student*, 1 complimentary teacher ticket for every 10 students
*Transaction fee $8.95 per order
Days and Times
For session availability, please contact learning@barkinggecko.com.au 

For those school children who face financial barriers to coming Barking Gecko Theatre shows, help is available through our donor funded INSPIRE program. Please contact us today if your children require assistance learning@barkinggecko.com.au or (08) 6184 4905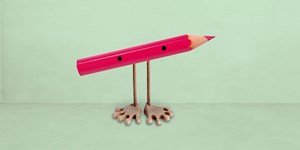 Produced by arrangement with Passion Australia | Highly Spirited Pty Ltd.
Image & Text reproduced with permission from Cicada by Shaun Tan, Hachette Australia, 2018.
Development Partner

Inspire Program Partner


Foundation Partner

Barking Gecko Donors
WONDER CLUB
GIVING PROGRAM
Government Partners