The Great Un-Wondering of Wilbur Whittaker
THE GREAT UN-WONDERING OF WILBUR WHITTAKER
Story by Dan Giovannoni & Luke Kerridge
Concept & Direction: Luke Kerridge
Writer: Dan Giovannoni
4 - 8 April 2022 | State Theatre Centre of WA | Years 3-8
The Great Un-Wondering of Wilbur Whittaker is a brand new Australian play about creativity, growing up and living outside of the box.
As a boy, Wilbur was known as Wilbur the Wonderer. He wondered on the bus to school, he wondered while eating his bag of lollies from the tuckshop, and he wondered while Mrs Murphington wrote his homework on the board. But as Wilbur grew up he forgot all about his wonderings and concentrated on more sensible things like neckties and…fences.
That is until Wilbur is visited by a collections officer from 'The Bureau' – a recycling agency for long forgotten wonderings. Wilbur surrenders a special shoebox of his most precious childhood wonderings only to discover that without it, he begins to  disappear. With time running out before he is un-wondered forever, Wilbur is drawn into an epic adventure that takes him from his known world to the furthest reaches of outer space.
Joined by a cast of fantastical characters along the way, Wilbur must remember how to wonder once more and restore order to the galaxy.
From the writer/director duo behind 2021's sell-out smash HOUSE and Helpmann Award-winning stage hit Bambert's Book of Lost Stories, The Great Un-Wondering of Wilbur Whittaker is a heartfelt and irreverent adventure across the universe that will delight and inspire your students!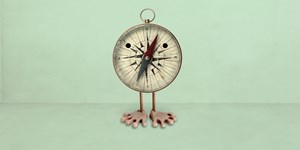 Term 1
4 - 8 April  
Heath Ledger Theatre, State Theatre Centre WA
75 minutes
$17 per student*, 1 complimentary teacher ticket for every 10 students
*Transaction fee $8.95 per order
Days and Times
Thursday 7 April - 10am  
Thursday 7 April - 1pm
Friday 8 April - 11am 

For those school children who face financial barriers to coming Barking Gecko Theatre shows, help is available through our donor funded INSPIRE program. Please contact us today if your children require assistance learning@barkinggecko.com.au or (08) 6184 4905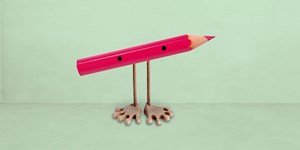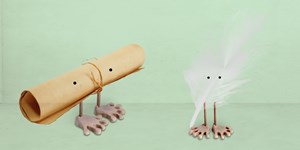 Creative Learning Resource
These pre and post show activities are a perfect launching pad to extend your students learning and engagement. 
Creative Learning Resource
This project has been assisted by the Australian Government through the Australia Council for the Arts, its arts funding and advisory body.
Development Partner

Inspire Program Partner


Foundation Partner

Community Partner

Barking Gecko Donors
WONDER CLUB
GIVING PROGRAM
Government Partners