The safety of our participants and Teaching Artists is of utmost importance to us. We're working closely with our venues and taking every care to ensure children can enjoy participating in Gecko Ensembles in safety and comfort. 
While the West Australian State of Emergency Directions for the COVID-19 pandemic are in place, Barking Gecko Theatre and our venues are following all Government mandates and have extra terms and conditions in place to keep our community safe. 
In line with public health requirements:
Mask wearing is no longer mandatory but encouraged where physical distancing is not possible
Classes will adhere to physical distancing where possible & safe hygiene practices. Sanitation stations with hand sanitiser are available in every Ensemble room 
Please do not attend a class if you are unwell 
Our end of Term open classes for family and friends are scheduled to go ahead for the coming term, pending Covid Safety restrictions
For more information on all public health requirements and Covid booking exchange and refund policies please refer to Barking Gecko Theatre's Ticketing Terms & Conditions.
You can also read each venues Covid Safety Plan on their respective websites.
If you have any further questions please don't hesitate to give us a call on (08) 6184 4905 or email learning@barkinggecko.com.au
Yes – every term we welcome new young people into our workshops! You don't have to have any previous experience. We would love for you to come and play, create and discover with us.
We don't offer trial sessions for the Gecko Ensemble program. The reason being is that often the first class doesn't give an accurate reflection of what participating in a term of Gecko Ensembles will look like.
Gecko Ensembles explore a diverse range of drama and creative strategies that can vary from week to week, so we ask that Geckos come along for two-three weeks to really get a true experience of the program. If after that, they find it really isn't their cup of tea we can refund for the remainder of the term less a small admin fee ($25).
No. Due to safety and security every young person must be enrolled before attending a workshop.
Nedlands and Subiaco
$250 with early bird / $300 full price
Outer Metropolitan and Regional
$180 with early bird / $200 full price  
Yes, we run School Holiday Workshops for age 7 - 9 & 10 - 12 each holidays in Subiaco.
2022 Dates
18 – 21 January
19 – 22 April
12 – 15 July  
3 – 6 Oct
Barking Gecko Theatre works closely with venues to ensure a safe and inclusive environment that is accessible for all children. If you have particular questions to help assist your young person in accessing the workshops please contact our Creative Learning Team to discuss - learning@barkinggecko.com.au 
Gecko Ensembles are run across metro & outer metro Perth as well as across Regional WA. You can check out all locations currently on sale here.
Please check your junk mail! We send a workshop confirmation and a receipt upon enrolment. Full workshop or ensemble details and information will be sent to you 24-48 hours prior to the commencement of the workshop or class.
Major Partners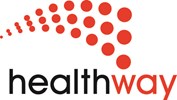 Development Partner

Powering Imaginations Partner

Foundation Partner
Peter and Elizabeth Moore Family Foundation