The spirits you carry, they carry you too.
Travel from contemporary Australia to cosmopolitan Shanghai and to the misty byways of rural China in the enchanting family mystery A Ghost in My Suitcase.
Twelve-year-old Celeste arrives in China to scatter her mother's ashes, but in no time flat she's thrust into a world of magic and myth. Her grandmother has carried on the family tradition of ghost hunting and Celeste finds she too has a knack for the hair-raising pursuit.
A Ghost in My Suitcase is a visually spectacular adaptation of Gabrielle Wang's award-winning novel by Barking Gecko Theatre, featuring a female-led ensemble of Asian-Australian actors in a heart-warming adventure that will appeal across cultures and through generations.
"A Ghost In My Suitcase is superb family theatre – a stylish, big-hearted and vibrant adaptation of a much-loved children's book, delivered with all the vision and polish you'd expect from a major international arts festival."
— The Age
"Based on the book (and illustrated novel) by Gabrielle Wang of the same name, this is a sophisticated and poetic rendition adapted by Vanessa Bates, ostensibly for children, but calibrated also for an adult sensibility."
— Artshub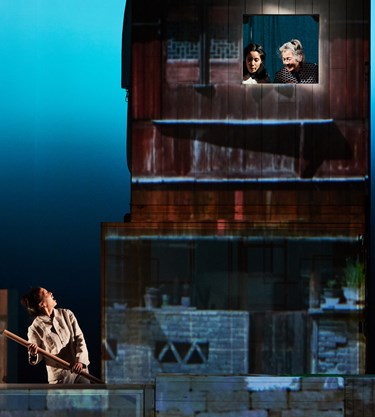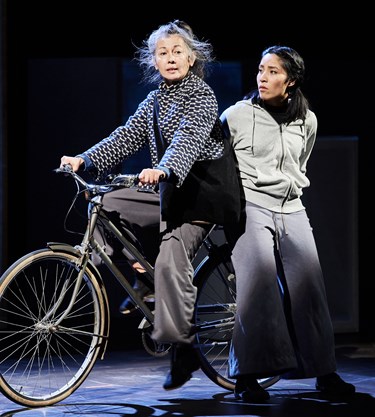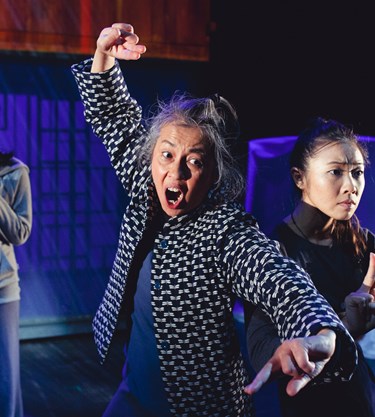 CAST

Celeste Alice Keohavong

Por Por Amanda Ma

Ting Ting Yilin Kong

Female Ensemble Frieda Lee

Male Ensemble Imanuel Dado
CREATIVE TEAM

Author Gabrielle Wang

Playwright Vanessa Bates

Co-Directors Ching Ching Ho & Matt Edgerton

Set & Costume Designer Zoë Atkinson

Lighting Designer Matthew Marshall

Composer & Sound Designer Rachael Dease

Media Artist Sohan Ariel Hayes

Fight Director Andy Fraser

Puppetry Consultant Michael Barlow

Production Manager Andrew Portwine

Assistant Production Manager Michael Maclean

Stage Manager Jessica Rogerson

Assistant Stage Manager Emily Stokoe

Sound Operator and Programmer Tim Collins

Stage Technician Shane Bowring

Set Construction The Black Swan Workshop

Additional Set Construction Plumb Arts Workshop

Costume Construction Sara Walker

Costume Assistant Nicole Marrington

Media Assistant Jake Bamford

Camera Assistant & Media Intern Georgia Ivers

Producer Helen Hristofski

Creative Learning Resources Libby Klysz