I'm not the one that's a freak, I'm fully Sikh.
Fully Sikh is a new Australian work by one of Australia's most talented and celebrated spoken word artists. Sukhjit Kaur Khalsa's culture and politics have informed her poetry for years. She made headlines around the globe when she performed a rousing poem confronting racism on Australia's Got Talent and went on to tour her poetry across Australia and overseas. Fully Sikh is Sukhjit's story and marks her highly anticipated theatre debut.
Fully Sikh is a celebration of family and Sikh culture, with all of its complexity, told with Sukhjit's lyrical style and flow. It is the story of growing up as a brown, hairy Sikh girl in the Perth suburbs and features Punjabi cooking live on stage.
Accompanying Sukhjit on stage is the virtuosic musician Pavan Kumar Hari. Pavan's score moves playfully from 90's power ballads to hauntingly beautiful Sikh hymns played on an array of traditional instruments and kitchen implements.
Fully Sikh premiered in Perth on 10 October and is a co-production between Barking Gecko Theatre and Black Swan State Theatre Company.
Fully Sikh contains mild course language, haze effects and the use of wheat, gluten and coriander.
As part of your Fully Sikh experience, you are invited to remove your shoes before entering the theatre as a sign of respect.
"Fully Sikh arrives, perfectly formed, at the intersections of culture, faith and humanity and asks that we listen."
— Artshub
"It makes sense Fully Sikh has emerged from Barking Gecko, a company with a focus on making work for families and children. It is perfectly pitched for a young audience, but also with a broader audience appeal."
— The Conversation
"She finishes the production with a sacred Shabad instead of a traditional curtain call, which remains long after being reunited with your shoes and leaving the theatre."
— Community News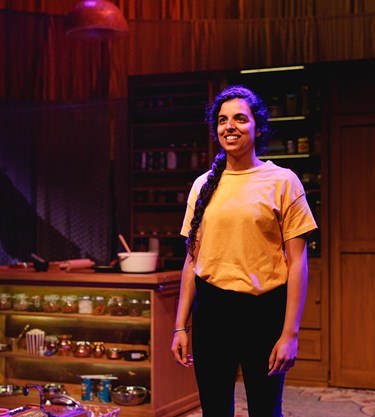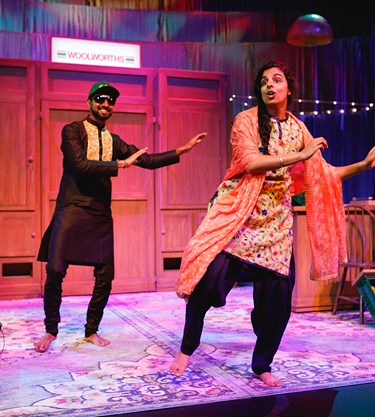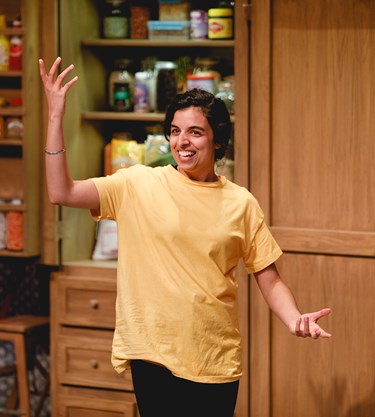 CAST

Performer Sukhjit Kaur Khalsa

Musician Pavan Kumar Hari
CREATIVE TEAM

Playwright Sukhjit Kaur Khalsa

Director Matt Edgerton

Composer Pavan Kumar Hari

Set & Costume Designer Isla Shaw

Dramaturg Clare Watson

Sound Designer Tim Collins

Creative Advisor Zainab Syed

Production Manager Michael Maclean

Stage Manager Emily Stokoe

Assistant Stage Manager Chelsea Knight