Bringing Hansel and Gretel to a new generation
In a Dark Dark Wood is a magical fantasy that brings Hansel and Gretel to a new generation in a strikingly original retelling of the Grimms' classic fairy tale.
Pippa and her little brother Mo live in a caravan at the edge of the woods. Since Dad hurt his back cutting wood, the family has struggled to make ends meet. Even though they may be poor, the children are gifted with a rich imagination.
After Pippa gets the worst birthday present ever and overhears her worried parents talking, she decides the way to help is to leave. Pippa packs her belongings and takes off into the woods, with little brother Mo hot on her heels.
Hopelessly lost in a dark, dark wood, the pair stumble onto a lonely beach and discover a world with no rules and endless ice cream! But all is not what it seems. Pippa and Mo will have to call on all of their imaginative powers to escape!
With spooky puppets, magical animals and fast paced storytelling, this theatre production will take audiences aged 6 and over through a dark, dark wood and safely home again.
First performed in Perth, Western Australia at the Dolphin Theatre, UWA in 2016, In a Dark Dark Wood has toured Perth Metropolitan and regional Western Australian venues delighting children along the way.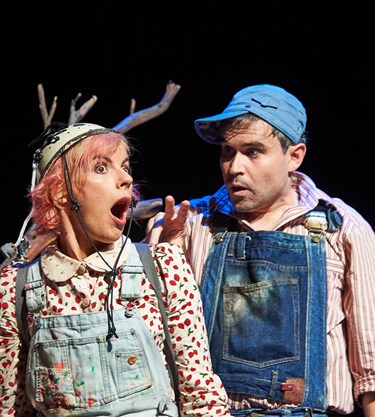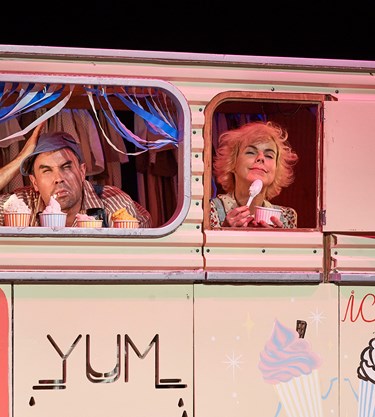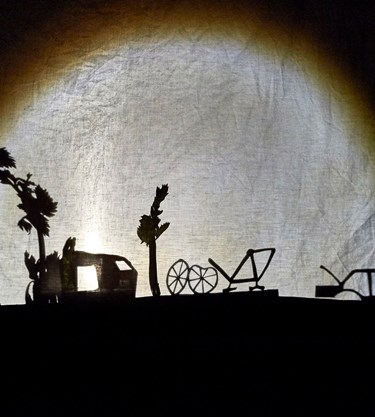 CAST

Performer Francesca Savige
Performer Scott Sheridan
CREATIVE TEAM

Writer Caleb Lewis
Director Matt Edgerton
Set and Costume Designer Lawrie Cullen-Tait
Sound Designer Ben Collins
Lighting Designer Chris Donnelly
Production Manager Rhianne Perrie
Puppetry Mentor Chloe Flockart