Wonder Club Giving Circle
Give children the gift of wonder.
For many Western Australian children, their first experience of live arts and culture is facilitated through a school excursion.
Wonder Club Giving Circle is a new donor program that supports Barking Gecko's school matinee performances and enables thousands of primary school children to experience live theatre.
Donations to Wonder Club subsidise the cost of our student tickets, keeping them at an affordable price of $17. As well as covering the cost of fully subsidised ($0) tickets for children facing hardship. That way, all children, no matter their circumstance, can experience the joy and wonder of live theatre.
Wonder Club members pledge an annual tax deductible donation of $1,000 for three years, making a total contribution of $3,000. 
As Wonder Club grows, more children will be able to experience our extraordinary theatre!
To join Barking Gecko's new donor program, please DONATE HERE.
To learn more about Wonder Club please contact Monique Beaudoire, our Philanthropy & Sponsorship Manager on 0407 987 834 or monique.beaudoire@barkinggecko.com.au
Thank you to the wonderful members of Barking Gecko's Wonder Club. 

  Barking Gecko is a not for profit registered charity with DGR Item 1 status.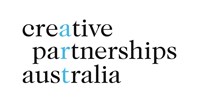 Wonder Club was launched in November 2020 with Plus1 matched funding.