Wonder Club Giving Circle
Wonder Club Giving Circle
Wonder Club Giving Circle is a new Barking Gecko donor program whose members share our commitment to children accessing extraordinary arts experiences.
Wonder Club members pledge to make an annual $1,000 tax deductible donation to Barking Gecko, for three years. Their gift supports our school matinee performances - enabling thousands of primary school children throughout outer-metropolitan Perth to experience live theatre.
For many Western Australian children, early engagement with arts and culture is facilitated through school excursions. Donations from Wonder Club members subsidise the cost of our student tickets - keeping them at an affordable price of $17. Donations also enable Barking Gecko to offer an allocation of fully subsidised ($0) tickets to schools in low socio-economic suburbs in outer metro Perth.
As Wonder Club grows, more children will be able to attend our extraordinary theatre!
Joining Wonder Club is easy! Click here to download and fill out the member form and email it to monique.beaudoire@barkinggecko.com.au or post to PO Box 23, Northbridge WA 6003.
To learn more about Wonder Club please contact Monique Beaudoire, our Philanthropy & Sponsorship Manager on (08) 6212 9399 or monique.beaudoire@barkinggecko.com.au
Thank you to members of Barking Gecko's Wonder Club.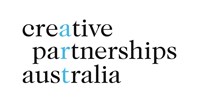 We are delighted to be a recipient of the federal government's Plus1 matched funding. By making your first Wonder Club donation between 1 October 2020 and 31 May 2021, your donation will be matched, doubling your contribution to $2,000.

  Barking Gecko is a not for profit registered charity with DGR Item 1 status.