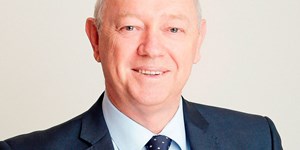 Colin Pettit
Ambassador
Colin Pettit was appointed Commissioner for Children and Young People WA in November 2015.
Colin has spent his career working to improve the wellbeing of children and young people, particularly in delivering education services and programs to children and young people living in regional and remote areas of Western Australia and Tasmania.
As Commissioner, Colin has a statutory responsibility to monitor, promote and advocate for the wellbeing of the more than 585,000 children and young people under the age of 18 in Western Australia.
This role involves consulting children and young people on issues that impact their lives, conducting research, and promoting awareness and understanding of the many matters that affect the wellbeing of children and young people.
The Commissioner is required to give priority to the interests and needs of Aboriginal children and young people and those who are vulnerable or disadvantaged, and to have regard to the United Nations Convention on the Rights of the Child.
Colin is a father of three and a grandfather of three. His appointment as Commissioner is for a five-year term.